See what the media says about us!
From Omaha, Nebraska, April 2016
(click to view)
From Topeka, Kansas, December 2015
(click to view)

From San Francisco, June 2015
click to view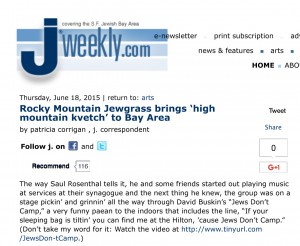 From the Jewish Tribune of Toronto Canada, May 2013…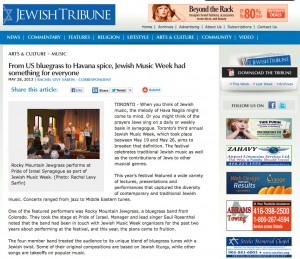 Click here for the full review.
The May 2011 edition of Pow'r Pickin' magazine published by the Colorado Bluegrass Music Society includes this review of our CD "Chutzpah"!